Be inspired by these design ideas from around the world, which we regularly research and apply locally. These ideas are not 'shiny' or 'overdone'... that's just not our style. What you will see is great, innovative design, amazing workmanship, new methods of engineering and building and generally design principles that simply push the boundaries of architecture, engineering and building. Take a look...
The colours of copper
11 Jan 2022
Copper is a unique material that provides gradual and not entirely predictable changes to a home's aesthetic.  It is just like the weather, which, in turn, is solely responsible for copper's continual changes.
From its bright red colour, it will turn matt then develop an oxide layer to protect it against the effects of weathering. This process brings with striking colour variations through an entire range of brown and brown-violet tones, offering varying nuances according to change of light and season, ultimately yielding a robust green patina.  It is a material full of character with long term protection and admiration.
Image credit: Architecture Daily
Concrete
19 Oct 2021
The flexibility of concrete in design enables you to create structures not possible with other construction materials.  It is a robust and durable material and, when used correctly in collaborative and creative design, it is visually striking.
Attention should always be given to the type of surface finish (e.g. off-form concrete, polished concrete, exposed aggregate and trowled or brushed finishes) as this will significantly affect the visual appreciation.  
Image credit: Arch Daily
Thermowood Battens
10 Aug 2021
Thermowood is an ecological way of cooling buildings without consuming extra energy.   This modern architectural material creates a contemporary look with a soft, natural finish, particularly when combined with steel, concrete and glass. Thermowood is produced using natural methods (heat and steam) and is dimensionally stable, resistant to decay and non-toxic.
Image credit: Arch Daily
Contemplation home
22 Jun 2021
The planning of this home ensures the views are never static; they constantly orient and inform you as you traverse through.  The living area responds to the northern sun and the easterly views to the ocean and because this is essentially planned as a U-shape around a central garden area, it protects the central contemplation space at the core of the house for a source of stillness.  Recycled materials (greyed off hardwood) have been used throughout for the entire cladding and because they have a tactile quality, they make you want to touch and feel more connected to this home.
Image credit: Arch Daily
Textural elements
19 Apr 2021
This discrete single level pavillion  home is a retreat from daily life thanks to its simple and strong lines and rich textural materials. Warm Accoya timber offsets the coolness of the concrete, setting the tone for a home that is equal parts calm and welcoming.
Image credit: Arch Daily
Transparent courtyards
30 Mar 2021
A central courtyard forms a 'transparent' area in this home, wrapped in full-height glazing that can be enjoyed from every room. The home prioritizes a connection to nature while offering spaces for socializing and relaxing while enjoying strong connectivity to other areas of the home.   Breezeways and visual permeability are maximised in this residence with a series of glass louvers opening up to the lush greenery. 
Image credit: Design Boom
Subtle curves for bold effect
16 Mar 2021
A perfect example of using softness in architecture to deliver a strong result.  This home in Denmark is affectionately called "Boomerang House" and is designed as two heavy, bricked solids at each end of a garden that carry a lightweight, floating organic roof clad in ash wood.  The central curved area is open and transparent connecting the habitable living area with all portions of the house. 
Image credit: Arch Daily
Rammed earth
16 Mar 2021
Rammed earth delivers an aesthetic created by the superposition of multiple layers of compressed soil.  Generally, its construction is composed of earth, sand and clay to create a wet mixture that is placed in between flat panels to harden. 
All the characteristics of hardness, thermal inertia, colour, brightness and tactile quality are factors due to the physical and chemical make up of the type of soil used.
Image credit: Dezeen
Angular windows
2 Mar 2021
Angular full-height glazing immerses you in nature to make the most of a remote and unusual site.
The structure is clad entirely in dark brown, thermo-treated ash that helps it to blend in with its natural setting and is raised up on stilts above the high-water level to make the most of the uninterrupted view.
A wood-burning stove located at the apex of the triangular space provides a focal point within the cabin, which has the goal of blending in with nature while offering comfort and quality in materials.
Image credit: Dezeen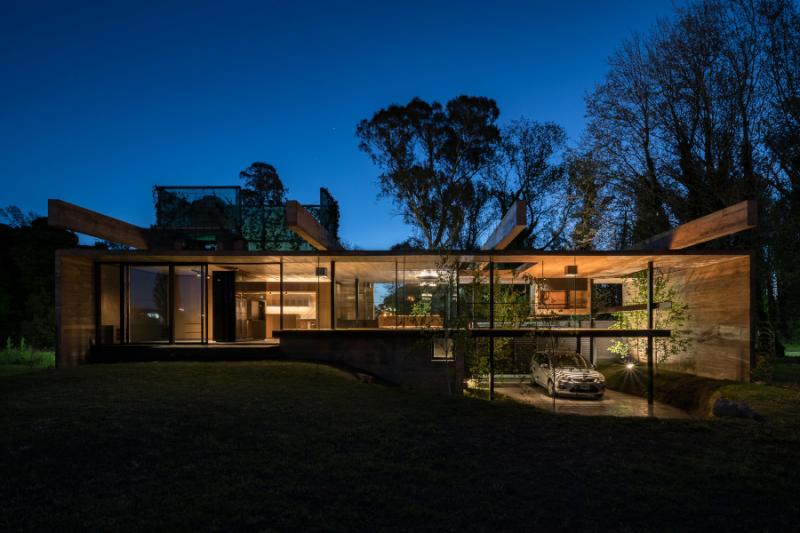 Inverted concrete beams and glass walls
16 Feb 2021
This structure is the essence of a house, without the requirement for additional decorative elements.  The simple yet striking design features a series of inverted concrete beams that cantilever from the slab on the roof level at the front and rear of the home. These beams are supported by a double line of structural steel columns which are laid parallel to the property line, offering both a design feature and a structural purpose. A concrete canopy, on the second floor, folds towards the site boundaries forming an arch, defining and enclosing the whole space.  A deck, on level one, is hung through a steel tensor system exposing a series of double-height columns.  The result is a design that offers multiple circulation paths which all converge in a central semi-sunken courtyard.
Image credit: Arch Daily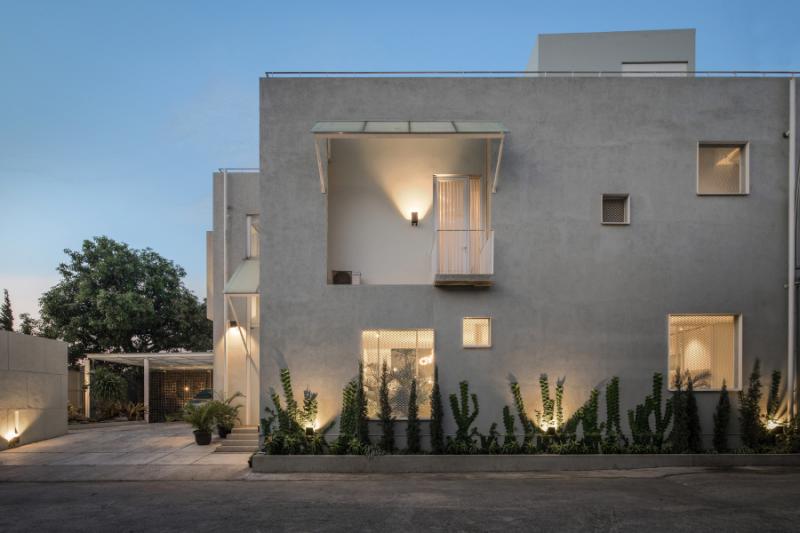 Cubic home
16 Feb 2021
Privacy was the main brief for this home in Indonesia but at the same time avoiding a fence or fortress type design.  The space is defined using a layering method with cube-like windows to generate high privacy without a massive border.  The home includes skylights for added circulation and light and opens up to a free form living space inside. 
Image credit: Arch Daily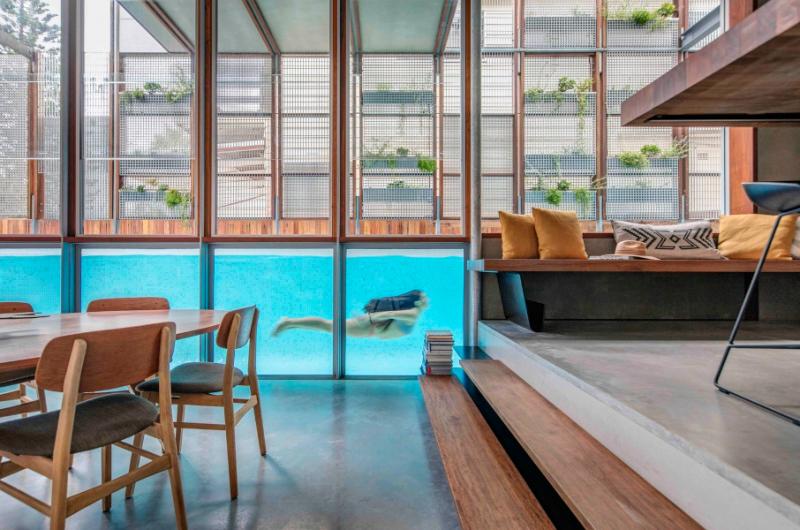 Feature pool
16 Feb 2021
Have you thought of using a pool to form the structural part of your home?  Incorporating a pool indoors is a clever design statement on the traditional water playgrounds that we enjoy in the backyard. 
Image credit: Arch Daily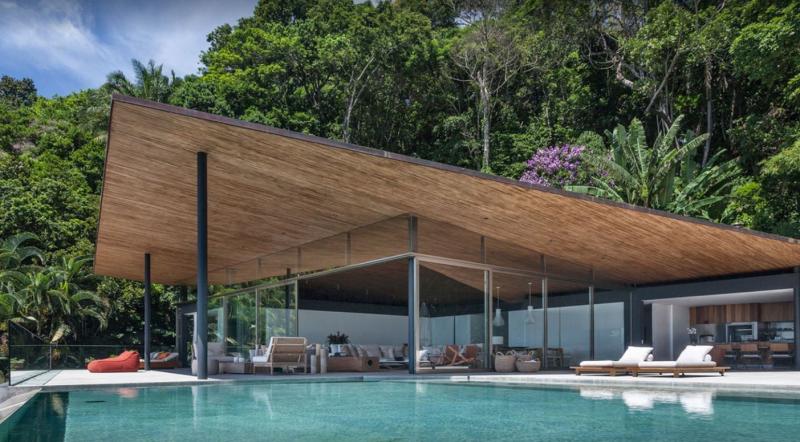 Trapezoid canopy roof
15 Feb 2021
This trapezoidal, wafer-thin canopy roof sits on large glass panes and forms a pavilion that shares the same floor as the large veranda around it.  The architecture allows the home to enjoy the sweeping views and also integrates the interior and exterior grades to be one and the same.
Image credit: Arch Daily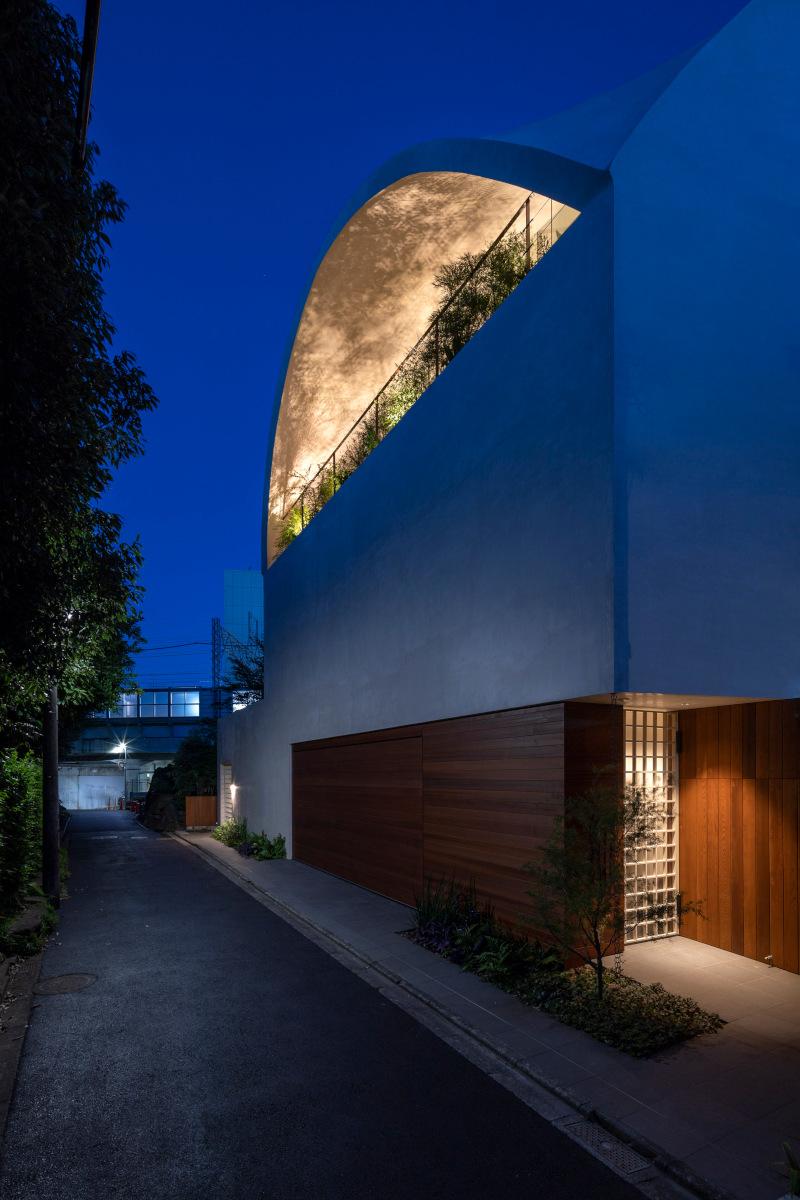 Sky cave
15 Feb 2021
You've heard of a "man cave" but how about a "sky cave"? 
On the upper floor of this home is a terrace with a covered opening to overlook the neighbouring forest.   The cave was built with enclosed partition walls and deep eaves in order to block out the noise of passing trains and views from neighboring buildings yet still allowing natural sunlight to enter.   The result is a space that feels equally protected and open at the same time. 
Image credit: Arch Daily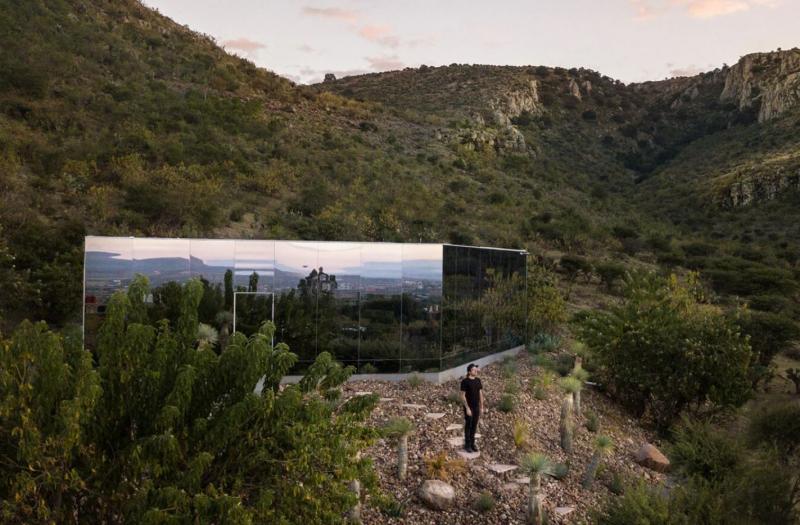 Reflecting nature
19 Jan 2021
A home that literally reflects nature sits in the slopes of an extinct volcano in Mexico.  The private residence is clad in a mirrored façade that reflects the surrounding landscape, while interacting with natural light as it changes over the course of each day.  
It draws all its power from solar energy and its water supply is from collected rainwater, while the exterior mirror panels are clad in patterned ultraviolet coating, making it visible to birds while remaining reflective to the human eye. 
Image credit: Design Boom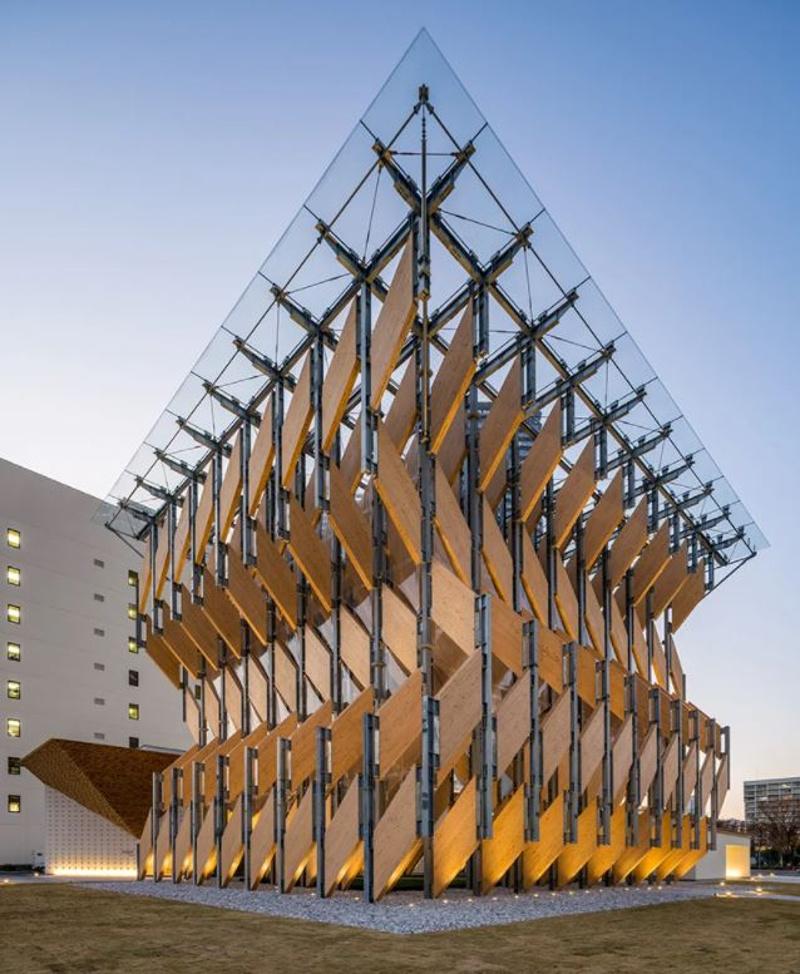 Spiraling timber
23 Nov 2020
If you want a clever and dramatic use of timber, steel and glass, this is it!  This is an outdoor space that appears to spiral upwards toward the sky in Harumi, Tokyo.
The steel frame is infilled with panels made from cross-laminated cypress timber.   To protect from wind and rain, the pavilion has transparent TEFKA (a copolymer film made of ethylene and chloro-trifluoro-ethylene) to fill in the gaps between the panels. These kite-shaped elements allow light to enter the space, while the wooden panels filter the light like trees in a forest.
Image credit: Timber Architecture and Construction News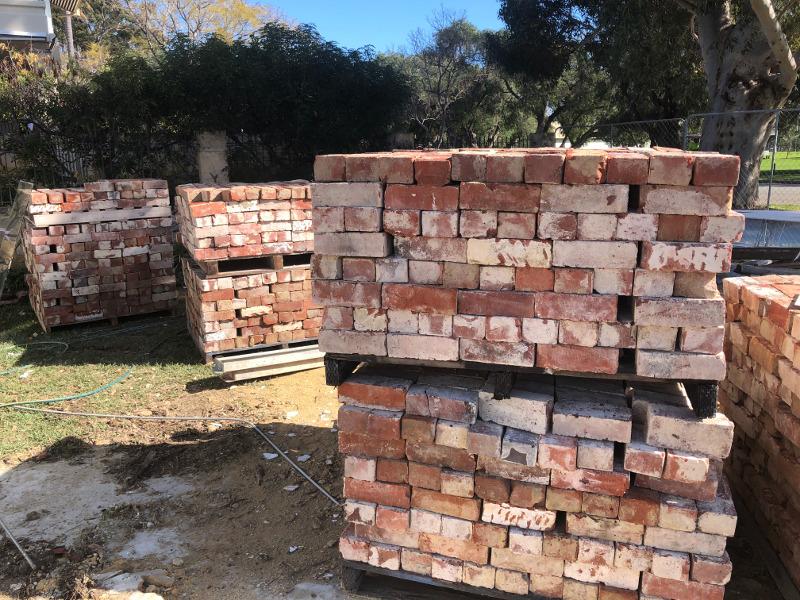 Recycled bricks
11 Sep 2018
Using materials already in your home is a great way to maintain your home's personality, highlight it's unique character and pay homage to history.  Recycled bricks like these ones we are using on our Mosman Park residence currently under construction add a beautifully warm and rich textural element too.  We are recycling thousands of bricks and pairing them with some raw, contemporary materials as part of a deliberate contrasting architectural aesthetic.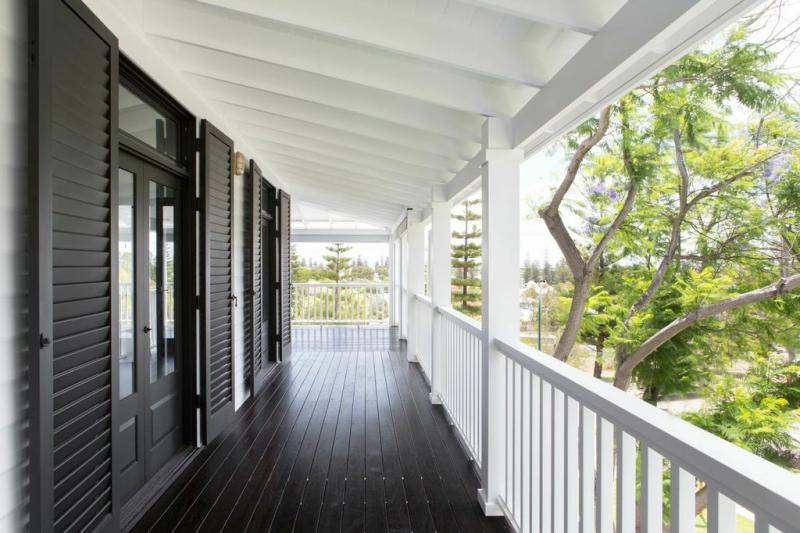 Plantation and Hamptons inspired architecture
14 May 2018
Australia has been obsessed with Hamptons style, and Perth is no exception. However, while it's not likely to be a passing trend, there is another on the horizon. With hallmarks of Hamptons style, plus the classic Queenslander and hallmarks of the Raffles Hotel, Plantation style is here to stay. It's a timeless genre of architecture and interior design inspired by Raj-period homes in India and the Asian-European fusion found in Asian – think Raffles in Singapore and Cambodia and the Metropole in Hanoi.
Classic elements are white weatherboards, wide balconies with carved balustrades, high ceilings and a classic mix of black flooring and white walls. The feel is relaxed, sophisticated and very much about a laidback indoor-outdoor lifestyle.
We also love the design integrity of the Hamptons home. This style of home is inspired by the traditional buildings found in East Hampton and South Hampton on Long Island (the New Yorker's weekend escape). Before embarking on your Hamptons or Plantation build, it's important to know that while the style looks simple, it has great attention to detail and a high level of craftsmanship. Proper Hamptons design is about what we call 'honest architecture', which is nothing on show for show's sake. It is not about building a box and adorning the box with stick-on mouldings, then decorating it to look 'Hamptons', which is unfortunately a common theme in Australia. Honest architecture means if an aspect of the building is designed to appear to do something, it actually does it! Cut any corners in this build and you will be disappointed. So, it is important to engage a builder who understands the design, philosophy and history of this style of architecture to ensure you are happy with your Hamptons, or Plantation, home.
View our authentic plantation style weatherboard home recently completed in Mosman Park.
Natural and organic textures
1 Mar 2018
With such a heavy reliance on technology, designing and building your home with a natural and organic aesthetic can help you feel relaxed and retreated.
Rammed concrete and exposed galvanised steel can assist with this honest approach and contributes a raw, industrial quality to the architecture.   
Shou Sugi Ban
1 Mar 2018
Shou Sugi Ban is an ancient Japanese technique that preserves wood by charring it with fire. An environmentally friendly way to preserve timber and make it more fire-resistant, it is chemically free of preservatives and paint. In addition to exterior uses, the popular technique is now found in interior rooms, furniture and artwork and is a feature on our Mosman Park residence currently under construction.
Polished plaster
1 Mar 2018
A subtle sophistication and timeless character is provided by this material which was popularised by Renaissance-era Italian architects.  Offering a different texture to rendered walls, it can be used inside or outside your home.   Choose from smooth, coarse, and mirror-like finishes and enjoy the excellent durability this finish offers.
Wabi sabi
1 Mar 2018
While it has an odd name, this discipline is all about showcasing and celebrating transience and imperfection.   It is the practice of embracing and appreciating the ingenuous integrity of natural objects and processes.  Some of the ways the aesthetic can be shown in your home include asymmetrical tiling, oxidised zinc or roughness in materials such as natural timber used as benchtops or a rammed concrete wall.  It can also be shown in art and sculpture with the focus on hand-finished items.  The result?  A deeply personal, organic aesthetic.   This image shows the natural detail in a railway sleeper transported from our South West and installed into our Ross Avenue residence in Sorrento, one of seven different types of timber species used in the home.
Integrated gas cooktop
14 Sep 2017
This integrated burner gas cooktop, which features in one of our recently completed homes, is installed through the benchtop leaving a cleaner, uncluttered finish.
Modular vertical garden
22 Mar 2017
There are many different types of these available.  It's just one example of how we don't need much space to grow our own produce.
Subtle but beautiful
22 Mar 2017
Notice these concealed hinges.  In a multitude of colours and styles, they are a seamless addition to door furniture which feature in some of our homes.
Rooftop decking
22 Mar 2017
Dean found this rooftop decking at the spectacular mid-century modern house he visited in Florida.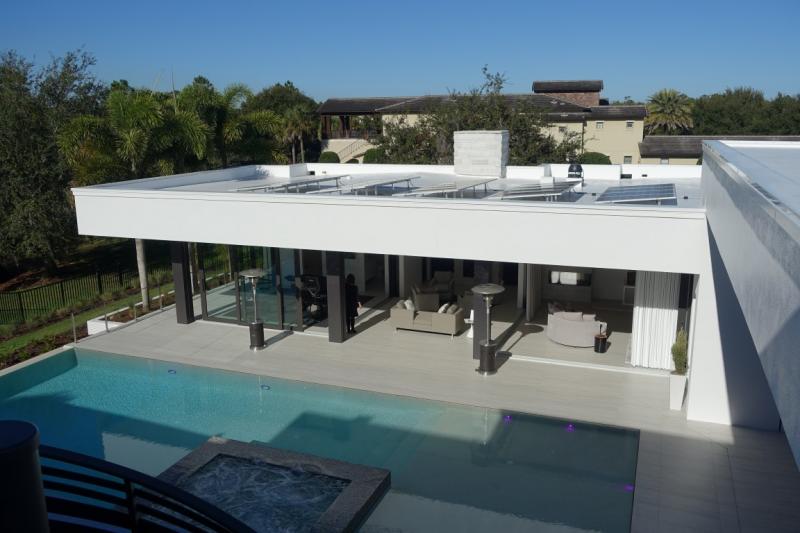 Mid-century modern home
22 Mar 2017
This stunning mid-century modern home which Dean had the pleasure of visiting in Florida has a zero energy rating (which essentially means it creates as much energy as it consumes)  Very well suited to our Perth climate, and lifestyle!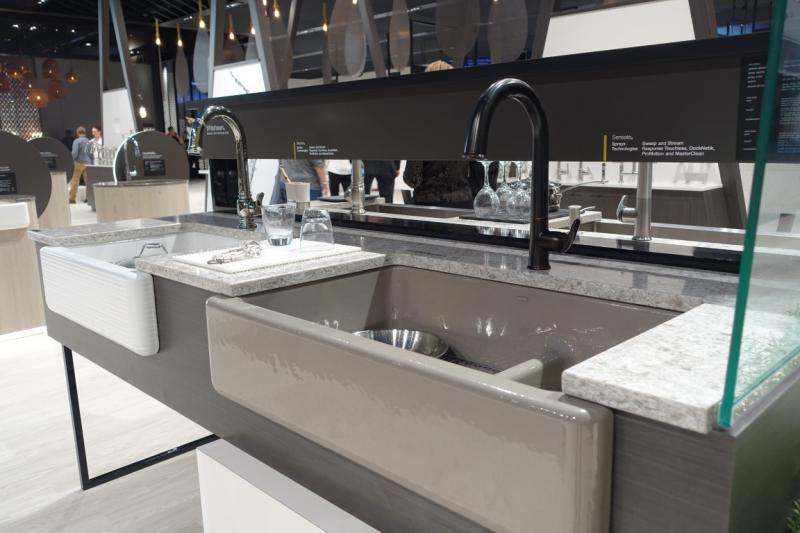 Glazed cast iron is back
22 Mar 2017
This new range from a leading supplier is spectacular.   We didn't think we'd see great looking cast iron back on the market, but this material is incredibly tactile and beautiful (and holds the heat longer than acrylic/plastic).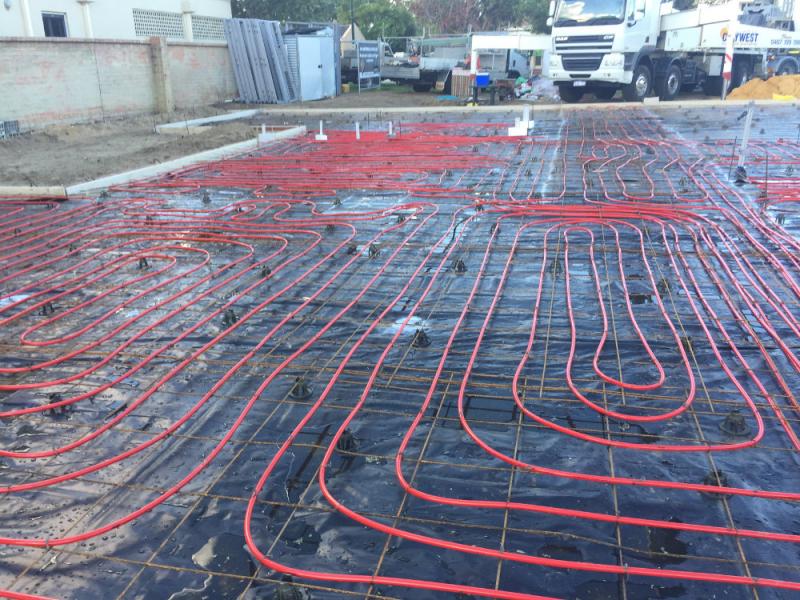 Hydronic under-floor heating
22 Mar 2017
Hydronic underfloor heating on a current Humphrey Homes project.  The red piping will carry warm water through the concrete slab heating the slab and the whole house.  A heat pump will be used to heat the water.
This photo was taken just before the concrete was installed. The idea isn't actually new, the Romans came up with it about 2000 years ago.  It's just been refined a bit!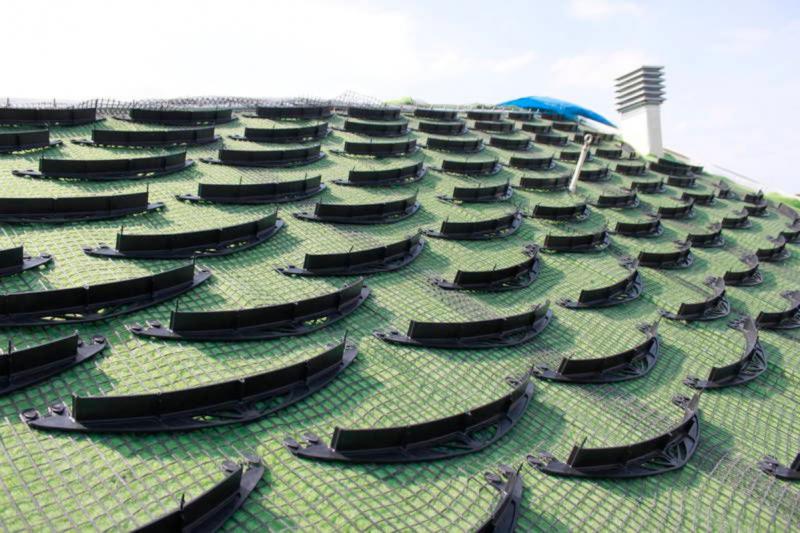 Inclined green roof
14 Nov 2016
Inclined roof / green roof system
OPTIGRUN INTERNATIONAL
Source: Optigreen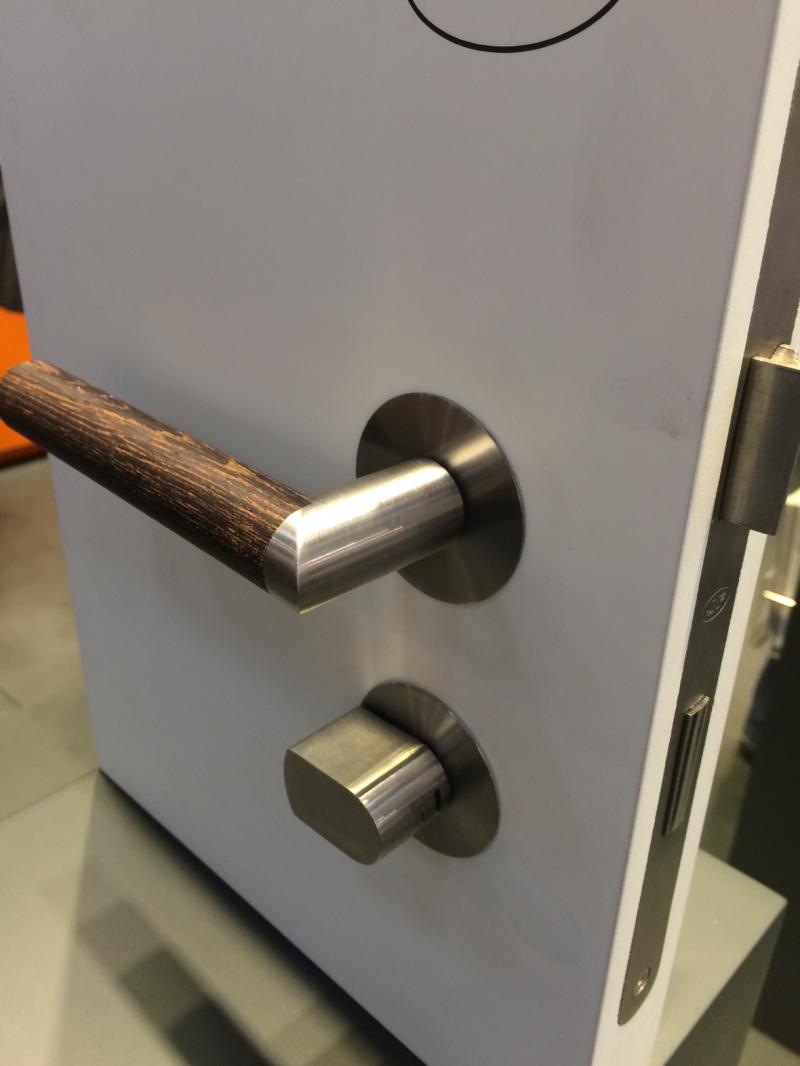 European door hardware
24 Mar 2016
Source: Bau Expo Munich
Timber block wall system
24 Mar 2016
Source: Bau Expo Munich
Thermally broken steel windows
24 Mar 2016
Source: International Building Expo USA
Profiled perforated wall cladding
24 Mar 2016
Source: Bau Expo Munich
Feature timber suspended flooring
24 Mar 2016
Source: Bau Expo Munich
Unique range of sliding door systems
24 Mar 2016
Source: Bau Expo Munich