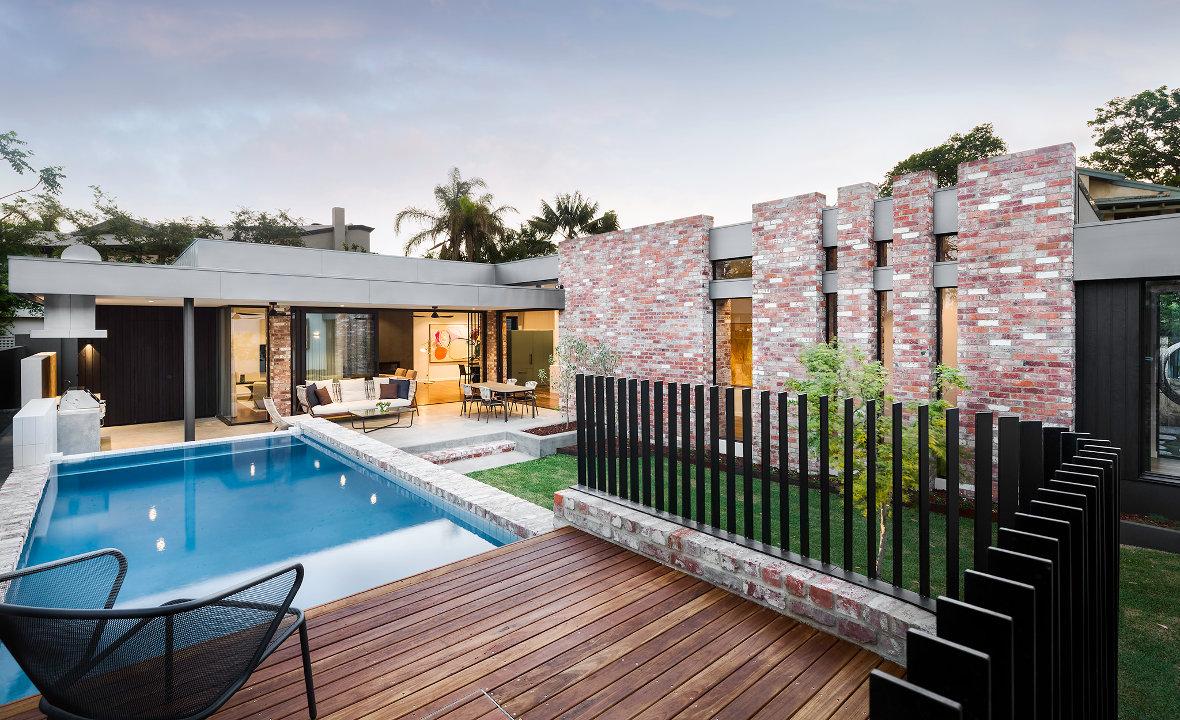 Humphrey Homes has today been named Western Australia's Residential Building Designer of the Year by the Housing Industry Association.
Today's award comes just three weeks after we were named Perth's Best Residential Building Designer, Best Custom Home Builder in the $1.2 - $1.7m category and Best Kitchen Designer. 
The Housing Industry Awards acknowledge the best of the best in design and construction and are judged over a period of months by independent judges.  
Our successful submission saw us submit a robust and creative design portfolio that included hand sketches by our in-house architect as well as a design brief and how we delivered it, concept plans, detailed drawings, Council correspondence, interior design mood boards and a testimonial from the client. 
"The criteria is both intricate and explicit and it is a good test to show that we have processes and practices that not only meet the HIA standards but also show we have an ability to effectively tell a story through design because that fundamentally is what successful architecture is about," in-house architect Helen Marchesani said.
Independent judges said Humphrey Homes ably demonstrated:
proactivity and initiative when working with the clients to develop a transparent and creative design brief
a clear ability to identify challenges and provide considered solutions
excellence in design with:

strong design principles in relation to orientation, volume, function and liveability
innovation and flair
a commitment to sustainability in design, form and materials
functional and creative materiality to add an element of purpose and intrigue 
an awareness of historical importance and the ability to be sympathetic to that need

construction excellence with an unparalleled level of workmanship
client satisfaction of the journey and also the finished home.
Owner/Director Dean Humphrey said today's State award was particularly humbling.
"We love what we do and are a passionate team with one common purpose to build homes that our clients love," Dean said.
"We have never built homes for awards, so to be recognised by independent judges as being the best in Western Australia is incredibly humbling and the award is very valued.
"My thanks to the HIA and the incredible team at Humphrey Homes including our wonderful trades, suppliers and subcontractors. 
"Special thanks to the owners of this home who gave permission to enter their home and agreed to push the design boundaries so we were able to deliver a home that they not only love to live in, but is also the best in WA." 
Want to know more?  See the full gallery of the winning home, what others are saying on our testimonials page or join the conversation on Facebook, Instagram or say hello
 today.