Because we love the community that we all call home, we are proud to support and work amongst it.
Some of the ways we are giving back to the western suburbs of Perth and beyond include:
sponsoring the North Cottesloe Surf Lifesaving Club Nippers program and volunteering time and expertise to help organise their centenary celebrations in 2019
being the major sponsor of the North Cott Splash 'n' Dash event for the fourth-year running, raising funds for North Cott Primary School & Melanoma WA
sponsoring the Cottesloe Magpies football club for the second-year running and active involvement with the kids training and game days
our in-house Architect Helen Marchesani volunteering time with the Architects Board of WA to grade graduate architects
Owner/Director Dean Humphrey volunteering time as the Regional Vice President of the HIA WA (in preparation for the role of President), as well as previous roles on the the WA HIA Technical Services Committee, representing WA on the National Technical Services Committee plus the HIA Regional Executive Committee for many years
Donating to the Australian Red Cross to assist those affected by the Australian bushfires and sponsoring a koala called "Humphrey" through the World Wildlife Fund.  Together, we are helping restore natural habitats (including Humphrey's home) and provide ongoing care and rehabilitation to meet the challenges of climate change.
NORTH COTTESLOE SURF LIFESAVING CLUB
We are proud to support the Nippers program at North Cottesloe Surf Lifesaving Club to encourage and promote swim safety.
Hundreds of local children take part in the Nippers program at North Cottesloe beach.
Training happens every weekend between October - March.
Supporting the local community makes sense as we are also local.
NORTH COTT SPLASH 'N' DASH
Hundreds of participants enjoy the North Cott Splash 'n' Dash event every year and funds raised benefit North Cott Primary School & Melanoma WA.
The North Cott Splash 'n' Dash event is all ages and abilities event and a great testament to community spirit at one of the best beaches in Perth.
Owner/Director Dean Humphrey thanks participants and the public every year for supporting the North Cott Splash 'n' Dash event.
COTTESLOE MAGPIES FOOTBALL CLUB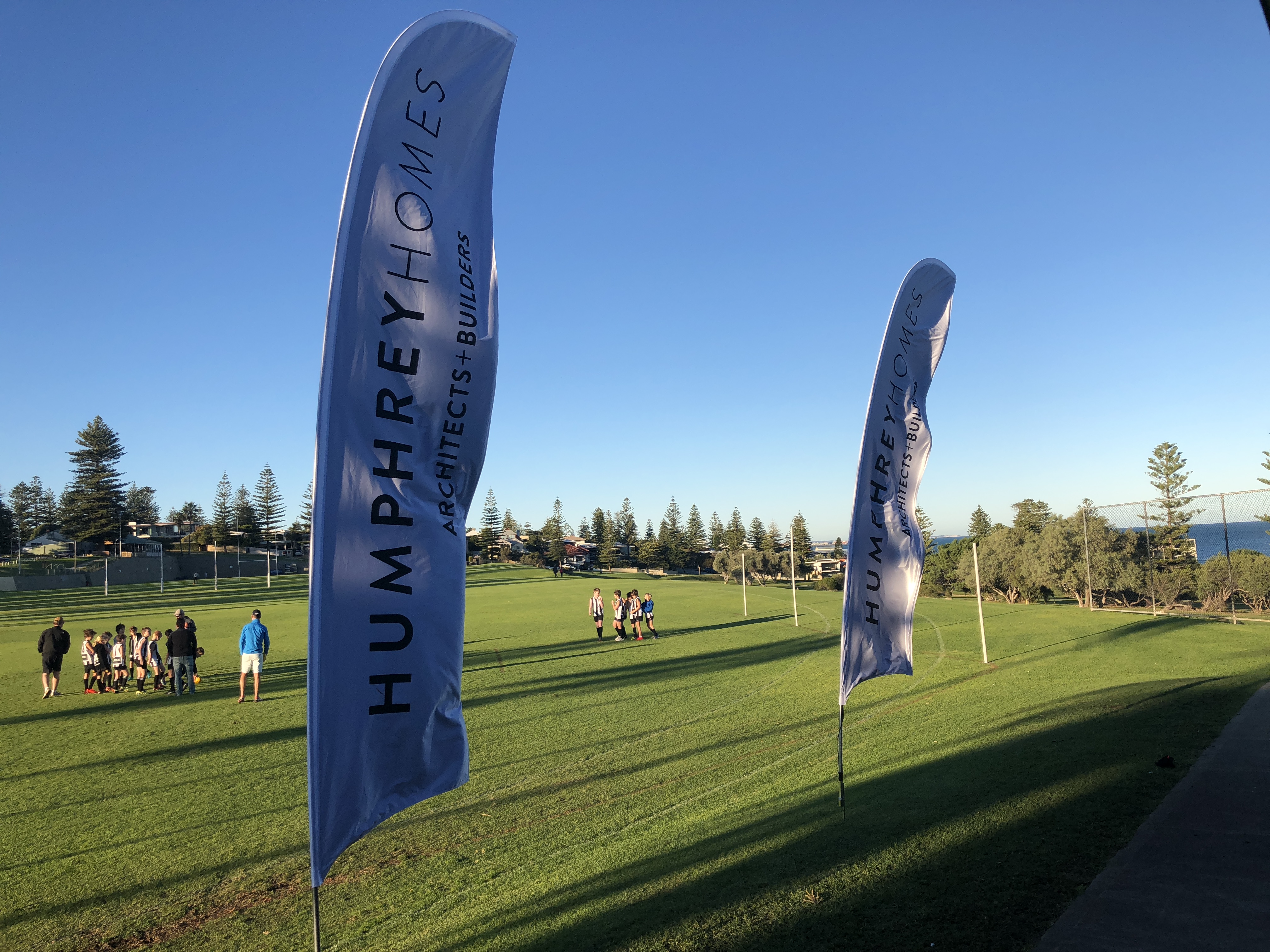 Providing training and game day support at Cottesloe Magpies Football Club is helping local children with their physical development and teamwork skills.
RE-BUILDING HOMES FOR KOALAS AND FAMILIES AFFECTED BY THE AUSTRALIAN BUSHFIRES
We have proudly adopted a koala (who we have affectionately named "Humphrey") through the WWF to assist with re-building his natural home and provide ongoing care and rehabilitation in the face of climate change.   We're also pleased to help local families affected by the Australian bushfires with donations through the Australian Red Cross to help them re-build their lives and local communities. (Image: taken on Kangaroo Island © Julie Fletcher / WWF-Australia)