We have an in-depth understanding of how the building will be constructed, the various timeframes associated with this process (including council approvals), how materials perform, and the construction methods to be incorporated.
An integrated approach between Humphrey Homes' architect, builder and trades ensures the team is cognisant of the design, budget, scheduling and construction aspects of the project. Comprehensive Gantt charts are employed to outline the project schedule and break down its structure across the various disciplines and trades involved. This ensures the project is effectively managed, while Humphrey Homes ensure the clients are kept informed and encouraged to seek clarification when needed.
A major benefit of working with Humphrey Homes is our ability to plan both the architectural and building phases right from the start. It streamlines the process, ensures your budget can be managed efficiently and ensures the best timeline is achieved. This can mean significant savings in time and money. We are proud of our track record in this area with many homes being built in significantly less time frame than agreed as a result of in-house project management system.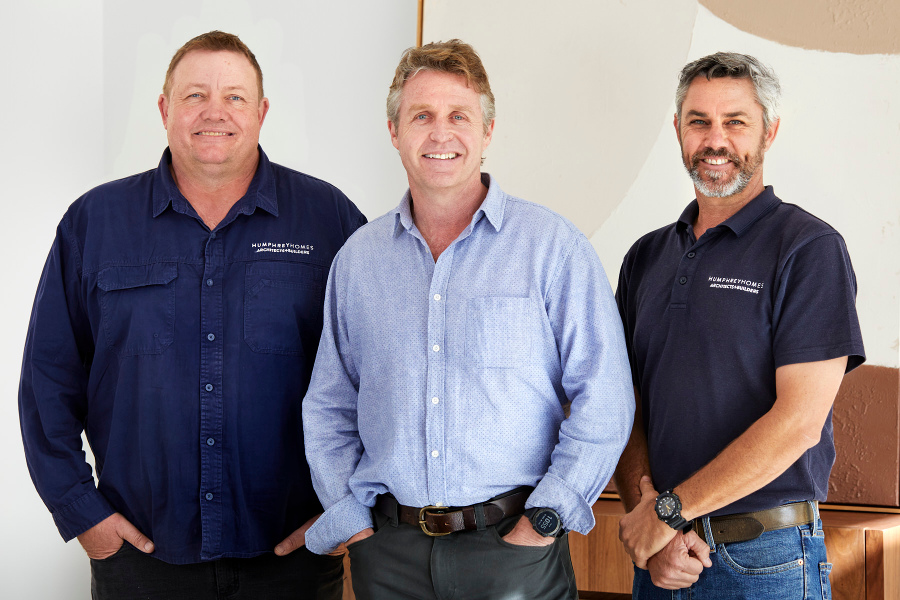 Owner/Director Dean Humphrey with Site Supervisors Dave (left) and Gavin (right)