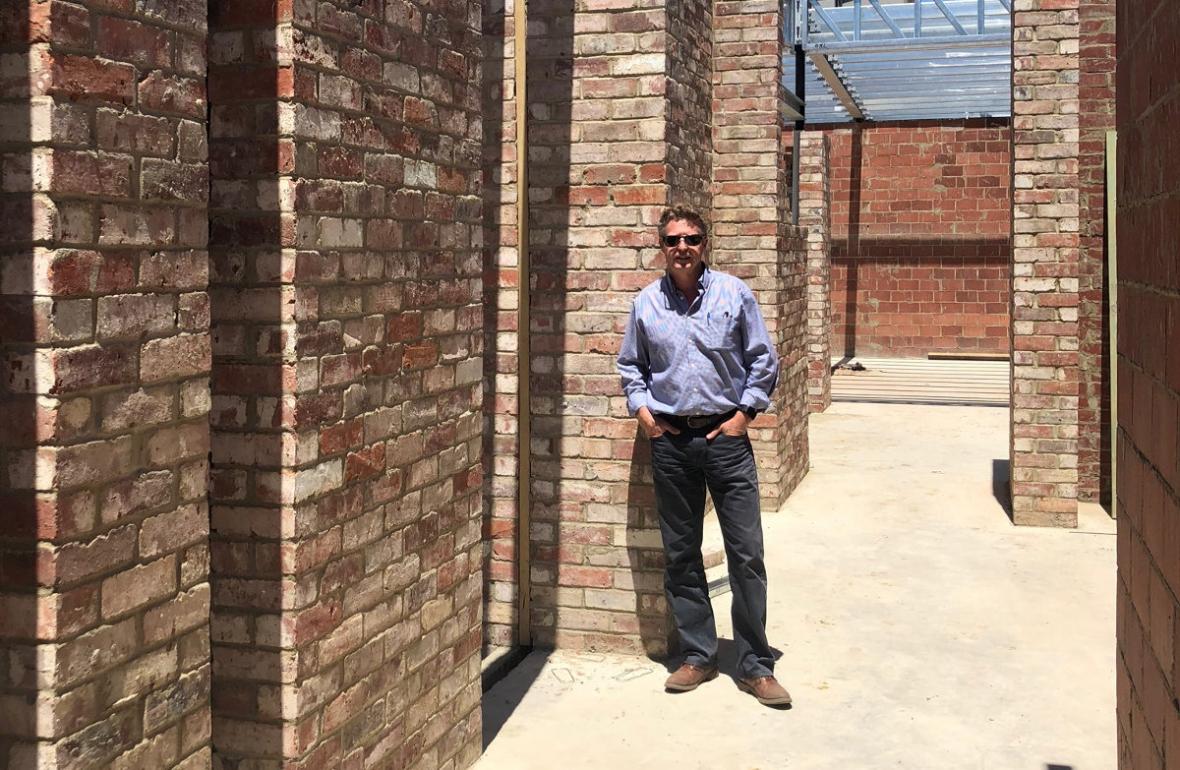 "Homes should tell a story.  They do this through architecture and function and what has gone before". With these words Humphrey Homes Owner and Director Dean Humphrey summed up a common reason for retaining an original build.
It's a concept Humphrey Homes team is only too familiar with, having recently recycled 6000 bricks from a 1940s Mosman Park build to be re-purposed into a new design.
The decision to re-purpose the bricks stemmed from the desire of clients Rick and Carol to recognise and respect the history of the building and the area.
"All bricks were cleaned by hand using a pick hammer and bolster," Mr Humphrey told New Homes.
"It really has been a labour of love, as it is detail-driven work and a time-consuming process, as each one needs to be restored to a clean aesthetic."
With one person able to clean approximately 30 bricks per hour, about 200 hours were required in total to prepare the bricks.
"Machines were used to push down some of the walls and others had to be removed by hand to retain the integrity of the structure," Mr Humphrey said. "Since then the team has been busily restoring them onsite."
The team was able to salvage a majority of the bricks to be used as face bricks at the rear of the design.
"As part of that process, we built a sample wall to show the client," Mr Humphrey said.
"In that wall they could see the mortar colour, how the join was done and the selection of bricks, which meant they could visually understand how it would look when built in large scale."
Mr Humphrey said the bricks revealed some interesting details.
"The original bricks were laid using lime mortar, which is much softer and makes cleaning the bricks much easier," he said.
"It was interesting to see horse hair used in some areas of the mortar and the wall plaster.
"We think the original builders did it that way because of the shortage of materials after World War II. The house was built in the 1940s and because of the war, everything was on rations – including cement. We expect the builders improvised to make it work."
Currently under construction, the new home features portions of the original home's ornate cornices, which were retained to lend a timeless look to the build.
"For both aesthetics and compliance, the pool will be built partially out of the ground, with walls built from recycled bricks from the original home," Mr Humphrey said.
"The home itself is a series of purposeful contrasts and was designed and detailed by our in-house design team, led by our architect Helen Marchesani.
"From the visually aesthetic entrance, which makes way for a raw, contemporary palette with steel doors and windows, recycled bricks, clear-finished timber joinery and an authentic zinc roof, essentially what was once old, introverted, subtle and understated is now dynamic, extroverted and bold."
This story first appeared in The West Australian New Homes liftout on November 10, 2018.
Humphrey Homes is an architecture and building company based in Cottesloe.  As a Perth local architect and builder, Humphrey Homes primarily designs and builds homes in Cottesloe, Dalkeith, Peppermint Grove, Nedlands, Subiaco and Floreat.  Discover more on this home, join the conversation on Facebook, Instagram or say hello today.