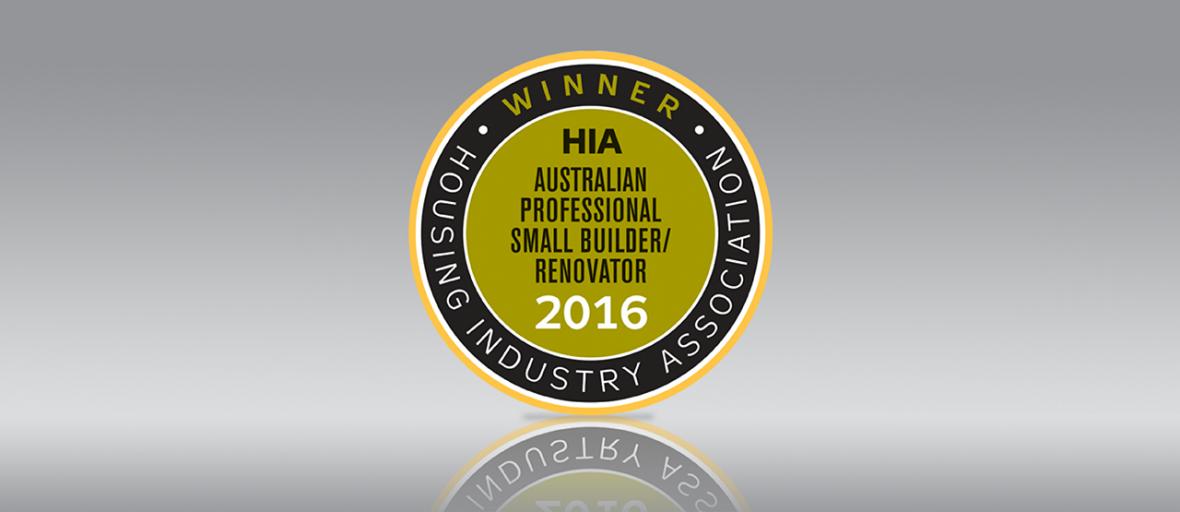 In the highly competitive world of bespoke home building Humphrey Homes continually raises the bar on standards, resulting in many prestigious awards over the past ten years. 
However, being named the national winner of the 2016 HIA Australian Professional Small Builder Award is one award that Dean says is as much for his clients as it is for he and his team.  
"This national award should be particularly reassuring for any client aiming to design and build a bespoke home with us," said Dean Humphrey.  "HIA's award assessment is a rigorous process and this award conveys industry recognition of our strong and reliable practices and systems – something clients welcome when creating and building their home.
"It is a significant milestone for us to receive this award and great for our clients to know that our professional systems, processes and practices which have been designed to provide exceptional value, quality and peace of mind for clients has had the imprimatur of this HIA national award.  To have the quality standards that we have constantly strived to achieve recognised at a national level is extremely pleasing".
The West Australian,  May 23, 2016
By Louise Allan 
View Western Suburbs article 31 May, 2016