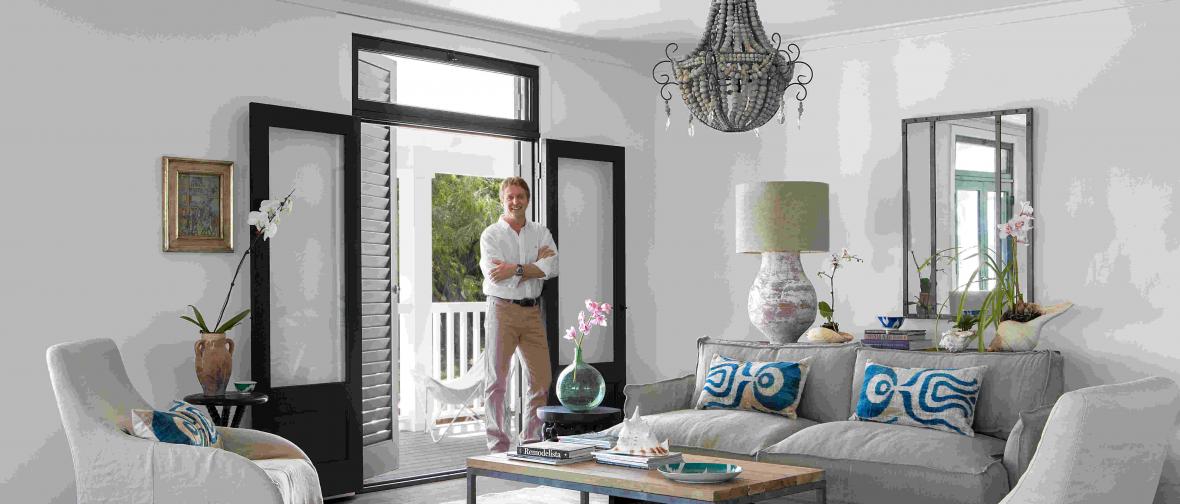 The director of award-winning Humphrey Homes grew up in Kalgoorlie, now lives in Cottesloe and built his first house by the age of 20.  
"It was fairly bold," he said this week.
"I have never worked for anyone since I was 19 or 20.
"I think it is in the blood. Dad had an engineering business, so I have always been pretty ambitious and wanting to beat my own path, so to speak."
He established his Cottesloe based building business in 1999, and has been making a name for himself in the competitive industry of high-end homebuilding ever since.
Humphrey Homes picked up three awards at this year's Housing Industry Association awards, for outdoor project of the year, outdoor project above $100,001 and best renovation/addition project between $650,001 and $1.5million.
The company was also named as a finalist in three other categories.
While he appreciates the accolades, Mr Humphrey said they were not the focus of his business.
"I think they are fantastic, but it is not what we focus on," he said.
"What we focus on is providing great architecture, high-quality building, and keeping our customers super-happy.
"We're really lucky that we've been consistently winning awards for the past 15 years. It is great recognition for our team."
Walking around the open plan kitchen and living space in his award-winning build in Grovedale Road, Floreat, it is easy to see the passion Mr Humphrey and his team have for their work.
The space has rammed concrete walls, porcelain floors and an expansive glass wall overlooking the landscaped native gardens.
"I actually don't see [customer service] as a secret and it's the same mentality that should be applied across all industries – total respect, integrity, more listening than talking and complete transparency with your customers," he said.
"We are a small and passionate team and I am very much hands-on. Even now, after close to 20 years running Humphrey Homes, the clients talk directly to me."
He said he had learnt a great many of his business skills while living in London for four years.
"The four years in London has got a massive thing to do with [my customer service skills]," he said.
"In a massive city, service and dealing with people are really important."
And he still loves what he does.
"My wife reckons I am more married to my work than I am to her," he said.
"I jump out of bed every day with a spring in my step."
In addition to creating award winning homes, Mr Humphrey likes to give back to the community.
"We are very passionate about investing in the community that we all call home, which is why we sponsor a number of community events including the North Cottesloe Splash N Dash and the Drop of Cott olive oil fundraiser with proceeds donated to North Cottesloe Primary School," he said.
This article first appeared in The Post Newspaper on November 18, 2017.
Want to know more?  Join the conversation on Facebook or Instagram or contact us today.
Humphrey Homes is an architecture and building company based in Cottesloe.  As a Perth local architect and builder, Humphrey Homes primarily designs and builds homes in Cottesloe, Dalkeith, Peppermint Grove, Nedlands, Subiaco and Floreat.