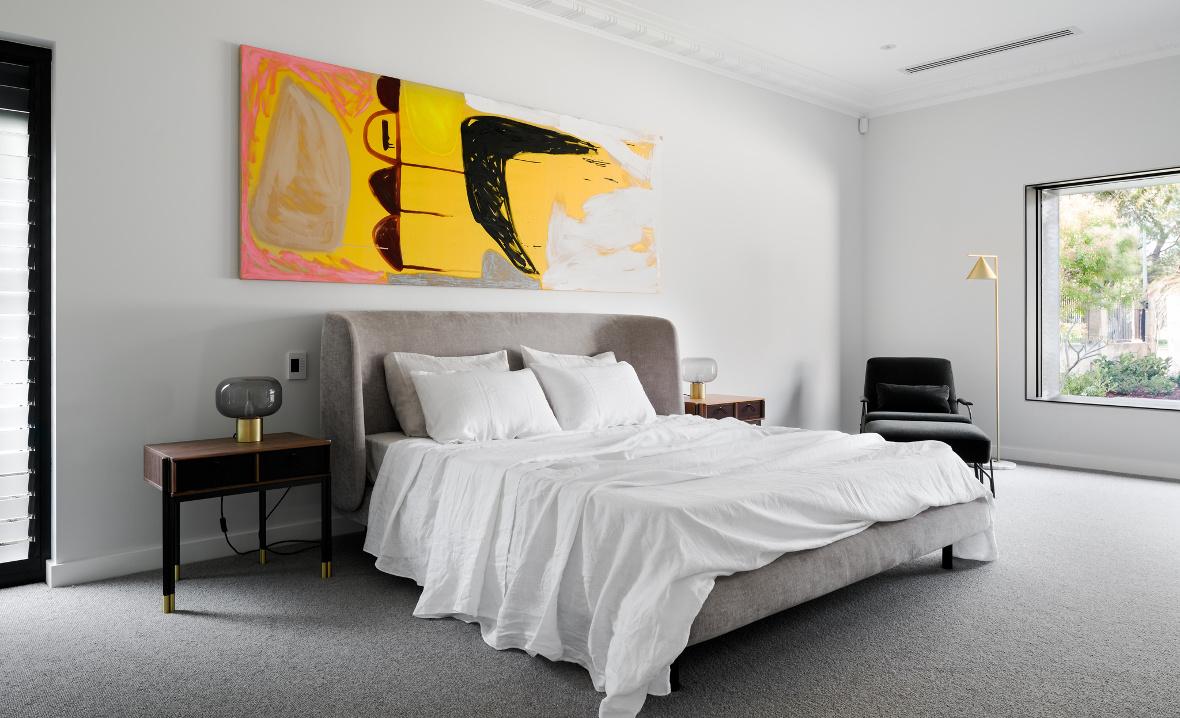 Here at Humphrey Homes we have been designing and building custom homes for 20 years, but did you know we can also help you find custom art too?
At our next Open House event on November 16 & 17 and 23 & 24 in Mosman Park, we have arranged for a number of stunning custom pieces to be on exclusive display inside the home.
The pieces are by WA Artist Elle Campbell and have been created on large scale silk and linen.
A total of eight artworks are inside the home, the largest one measuring 2000mm x 3500mm.  They are painted in Elle's signature style using abstract influences and bold, bright colours.
A selection of the pieces are shown here inside the home, and you can appreciate them in person at our Open House event.
Elle said chances like this did not happen often.
"It is a joy to be able to showcase my work in a home of this calibre.  It is testament to the entire Humphrey Homes team that this home has been built and a real privilege for me to use it as a mini art gallery before the owners move in," Elle said.
We will be opening the private home at 74 Johnston Street, Mosman Park for a public viewing for two exclusive weekends in November.  The home will be open between 11am – 3pm on the weekends of 16 & 17 November and 23 & 24 November, or by appointment.   To register your interest, get in touch by emailing Owner/Director Dean Humphrey at dean@humphreyhomes.com.au.
Our thanks to WA artist Elle Campbell and Contempo Studio for their assistance with this private residence in collaboration with Humphrey Homes.