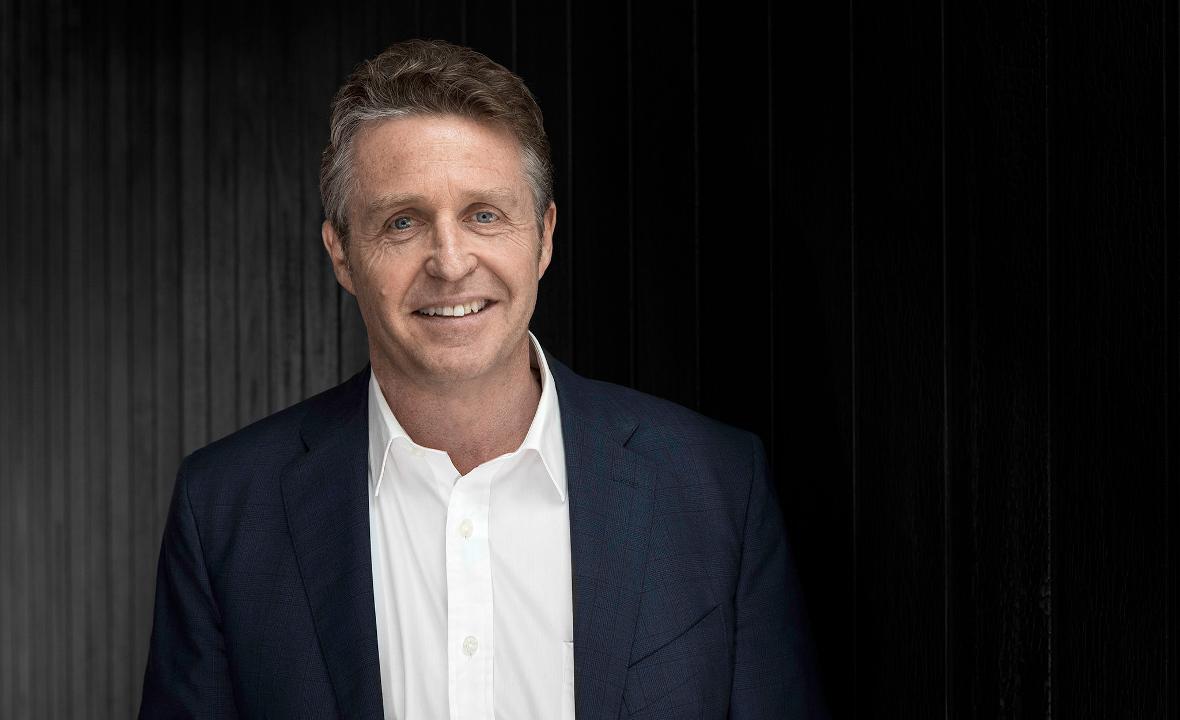 Dean Humphrey built his first home, in Kalgoorlie, before he was 21. Today the Cottesloe resident oversees one-off designs mostly in the western suburbs.
Dean, 54, said he persuaded his parents to help finance his first property venture in the Goldfields town.
"Dad had a builder mate who looked over my figures," Dean said.
"This was in 1987, when the interest rate with the ANZ Bank was 18%."
He sold his first property for a profit, then did another, then did two renovations.
"Then I went to London and put on a suit for four years," he said.
"I had a variety of sales roles, then did the typical Aussie thing – spent 3½ months coming through Scandinavia, Russia, and China."
Once back in WA he decided he still had a passion for building and design with an architect on staff.
He started his business in the front room of a rented home in Dalkeith's Viking Road.
Today he has 11 employees at his Cottesloe HQ, a wall full of awards, and his company name on the back of North Cottesloe Surf Life Saving Club's nippers.
"I can't think of many better things to support than lifesaving skills and kids learning how to swim," Dean said.
One of his homes being built, in Swanbourne's Watt Street, had an off-form concrete pour.
"The neighbours were very curious about it," he said. "Concrete is poured into a plywood case, and once the concrete is set you take off the case.
"It took about eight truckloads of cement and involved an enormous amount of planning, logistics and safety.
"I go to Europe and the US every year to learn about different ways of building, and our projects can be my playground for trialling a heap of things."
Dean said the Watt Street build was the fourth project for the owners. "My first job for them was a carport in the late 90s; now they're downsizing," he said.
Every Humphrey Homes client is shown the Gantt chart for their project – a bar chart showing the schedule for the dozens of things that need to be coordinated to build a home.
"Henry Gantt was an American mechanical engineer who invented the chart more than a hundred years ago," Dean said. "They used a Gantt chart on the Hoover dam. "It's a project management tool which is uncommon in residential building, but it helps us to be effi cient."
Dean has one current project not in the western suburbs – a house being built in Port Coogee for a Mosman Park couple. He said a key point of difference for his business was becoming a registered architectural practice in 2012. He is heavily involved with the Housing Industry Association, for which he is regional vice president.
Want to know more?  See more on Dean, read what others are saying on our testimonials page or join the conversation on Facebook, Instagram or say hello today.
This story first appeared in The Post Newspaper's "Post People" feature on 6 November 2020, written by reporter David Cohen.