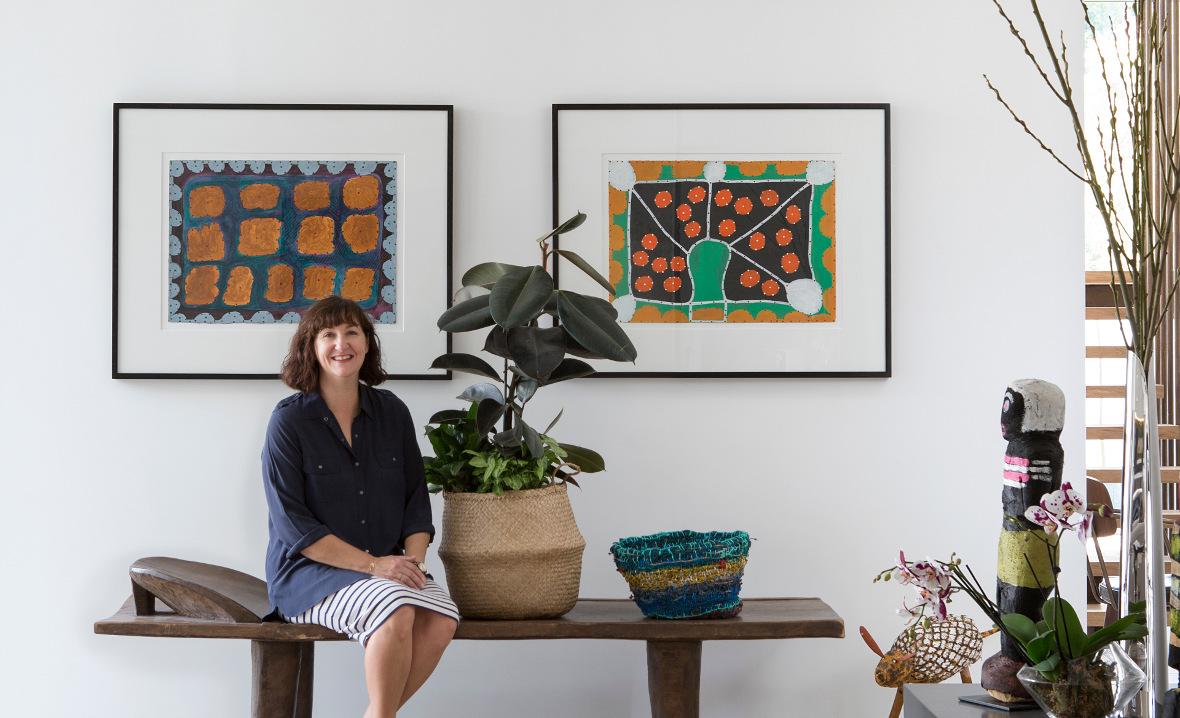 "Choose an architect and choose a builder and if you can choose them under the same roof, so much the better!  That was certainly our experience."
These are the words from our client Anthea, who is still enjoying her award-winning Floreat home (two years after moving in!).
While is it humbling to hear this feedback, we also measure our clients' happiness in a unique way:  it is the simple act of sharing a glass of champagne at handover.   We truly believe that our clients wouldn't toast the project if they were not 100% satisfied. So far, we have had 100% success rate.  In 20 years, that is a lot of bubbles and a lot of happy clients!
So, what makes a happy client?  We sat down with Anthea for a quick Q&A to find out.
Did you get what you set out to achieve?
Absolutely!  Fundamentally we wanted a home that flowed with lots of natural light.  We were upgrading from a dark and boxy 1950s home, so an open and spacious home was important to us.  We also wanted really beautiful design features that were also functional.  The home has lots of glass, and the kitchen with scullery and open living certainly fit that brief.
What were the team like?
Our architect Helen was fantastic and her and Dean were really enthusiastic about the project as we were.  At times, it felt like it was a pet project for the Humphrey Homes team!
Did it make a difference working with an architect and builder together?
Yes!  We were attracted by the idea because we had heard so many horror stories with delays, disputes, stress and cost blow outs and then not ending up with what was initially set out to achieve.  So having both the architect and builder in-house was very attractive to us and certainly played a large part in our decision.
What was it like working with an in-house interior designer?
It was really enjoyable!  I had a lot of strong design ideas that I wanted, but the designer came up with things that we could never come up with!  It also saved us a lot of time because she was able to keep us on track by only considering items that were properly aligned to our brief.
Were there any surprises?
Yes, the process was extremely thorough.  We spent a lot of time at the start making selections and while it was initially a little overwhelming it was a really positive part of the process because it enabled us to have a really accurate guide to pricing and what we were getting at the end.  The other thing too was that this was a far from standard build – it was a different two storey house and we were done in just 12 months.
What do you think now, two years on?
We love this home.  It has quite simply changed the way we live! 
Anthea also talks on video about her experience and you can see what others are saying on our testimonials page.
Humphrey Homes is an architecture and building company based in Cottesloe.  As a Perth local architect and builder, Humphrey Homes primarily designs and builds homes in Cottesloe, Mosman Park, Dalkeith, Peppermint Grove, Nedlands, Subiaco and Floreat.  Discover more on Anthea's home, join the conversation on Facebook, Instagram or say hello today.