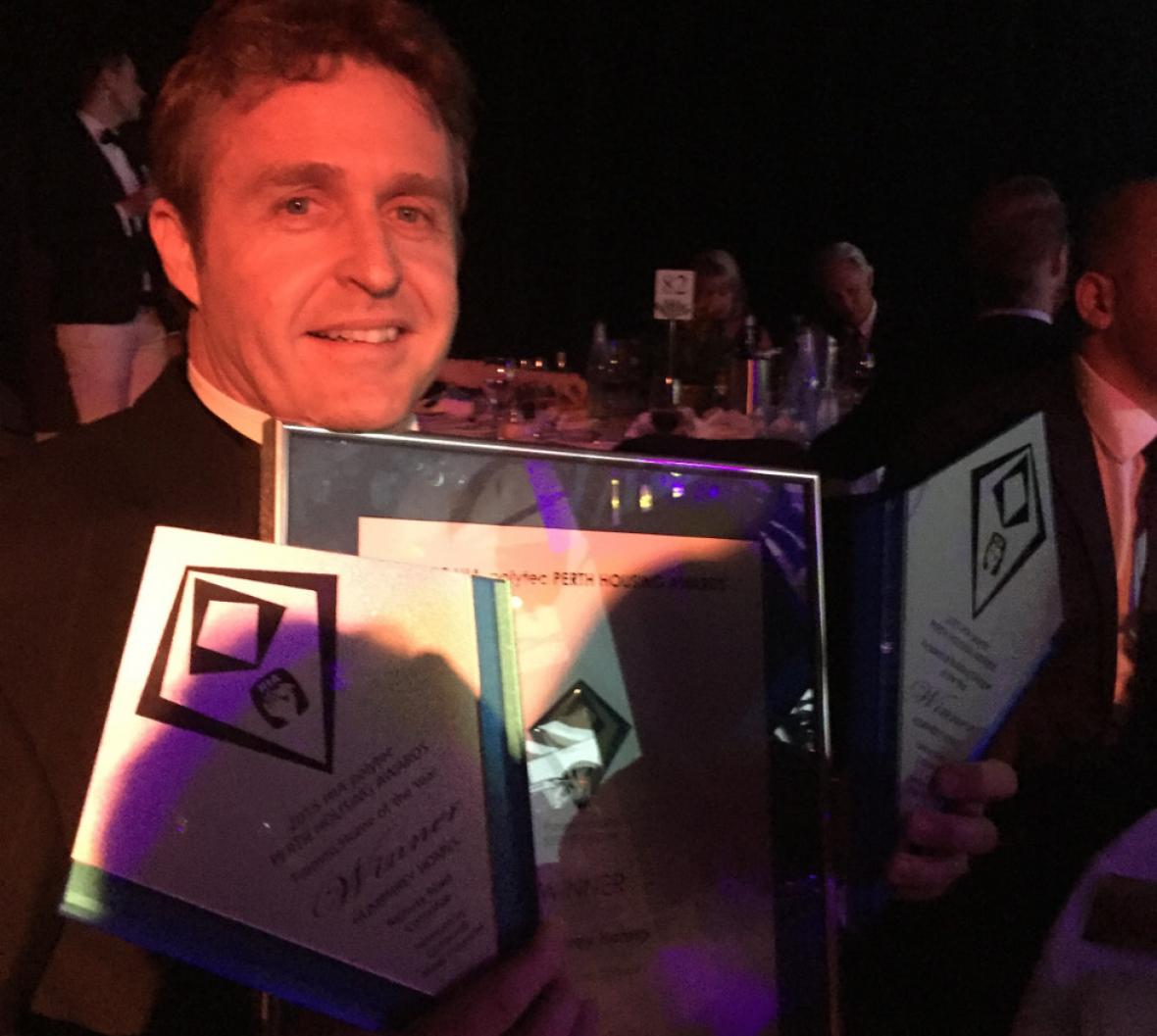 Humphrey Homes wows judges of 2015 HIA Awards to be recognised with a sextet of awards for the one luxury custom home – six awards for one home!
We are extremely pleased to share our news that Humphrey Homes has once again been recognised by the Housing Industry Association (HIA) for the design and quality of its work, this time with six awards for the one custom built home - something rare for one dwelling. 
Our practice which combines architecture and construction under one roof was chosen as the HIA Perth Residential Building Designer of the Year acknowledging the company's distinctive architecture and also named as Winner HIA Framed House of the Year. 
While this might seem like enough recognition for one dwelling the Humphrey Homes bespoke luxury home on Railway Street, Cottesloe was also acknowledged by the HIA with four finalist awards for Custom Home of the Year in the $1.6 - $2.5M category, Housing Innovation, Framed Housing $350K and over and as a finalist for HIA Home of the Year. 
The awards were presented to us for the design and construction of a unique private Cottesloe dwelling that draws inspiration from a sophisticated plantation style expat lifestyle.  
Home owners' Cameron and Tania McMurtrie said they were thrilled but not surprised that the quality of their home with its unique architecture, quality craftsmanship, eco elements and stunning black and white finishes had been recognised by the judges, as it had been by everyone who visited their home.
For Humphrey Homes which became a registered architectural practice in 2012 to enhance its custom design and build offerings, being recognised as the winner of the 2015 HIA Perth Residential Building Designer of the Year provides strong acknowledgement of its architectural expertise and the quality and benefits of its integrated model.
Dean Humphrey:  "To design and build a beautiful home like this and have it awarded by industry peers is great recognition for our clients, the team at Humphrey Homes and also for the group's craftsmen and suppliers.  There are many people involved in the creation of a home and they are all acknowledged with these awards."