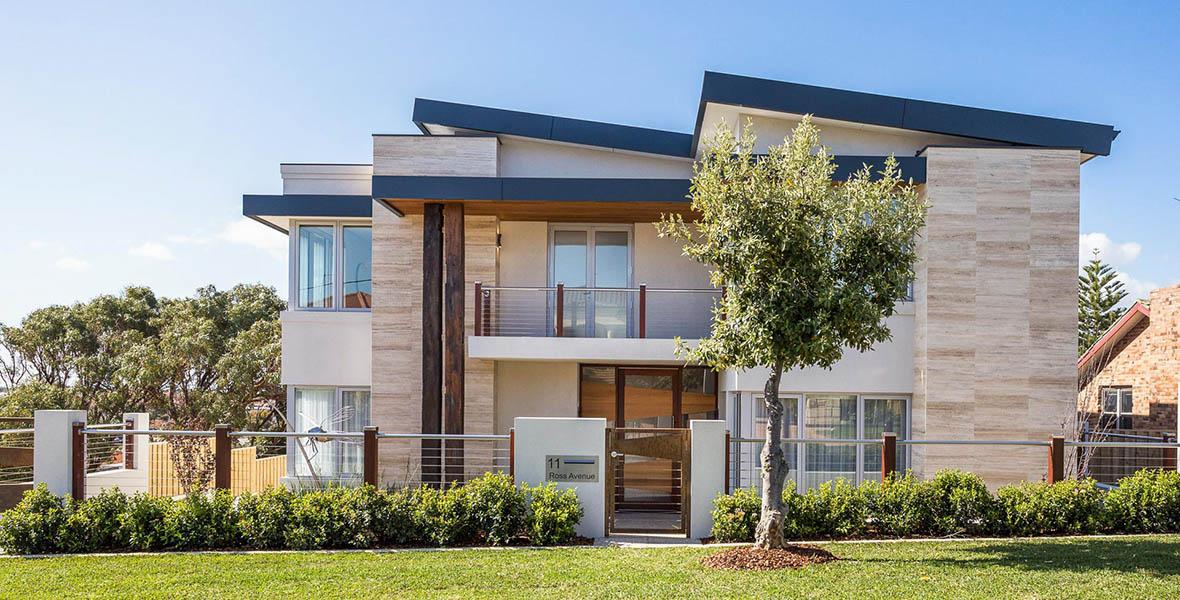 Local homebuyers looking for inspiration are invited to see inside a stunning architecturally designed and built private home in Sorrento.
The brand new, three-level 700sqm family home was built by Cottesloe architecture and building company Humphrey Homes for a local family wanting to make the most of their uninterrupted ocean views.
A perfect fusion of architecture and construction excellence brought this innovative custom build to life, according to Humphrey Homes Director Dean Humphrey.
"Here at Humphrey Homes, our team delivers homes that are unique and a true representation of what the client wants," he said.
"This home is definitely testament to that."
Mr Humphrey said the clients wanted a family home with a difference.
"It was an exciting home to build because of that vision," he said.
"The owners have been delighted with the process and have generously allowed us to show off both the home and the quality of workmanship to others before they move in."
"Double glazing and commercial-grade windows were used throughout, as well as custom made feature glass privacy screens, enabling uninterrupted ocean vistas from most of the liveable rooms.
Another intriguing innovation that brings the beachside location to life is the build's consideration of solar passive principles.  Its energy rating is maximised, with the block orientation perfectly aligned and the home generating its own power via PV cells on the roof.
"The home boasts extensive use of recycled timber, new timber, steel, stainless steel and custom made glass," Mr Humphrey said.
"After the owners had a tour of my own home they loved the idea of using recycled timber posts as a feature.  They sourced the feature columns, now installed at the front of the home, which had formed the structure of a saw mill in Manjimup."
There are eight species of timber on display throughout the home, all complementing each other harmoniously.
"With great credit to the owners, the home has evolved with less focus on architectural styles, resale or what others may or may not like," Mr Humphrey said.
"They had an incredible honesty around how they saw themselves living in, and growing and evolving with, the home."
The home includes a separate library, workshop, art room, dedicated music room and an elevator which provides access from the garage to the kitchen."
"In 20 years of designing and building homes, this is certainly one of the most personal we have had the pleasure to build" Mr Humphrey said.
"My team and I are extremely grateful to our clients for allowing us to open their home for viewing.
"We hope people will be inspired by what they see.  They will appreciate the different textures and materials used and how they complement the design and balance practicality with a high-end aesthetic.
"For example, the door jambs are more than just a frame for the doors, they are twice as thick as off-the-shelf door jambs and are made with recycled jarrah.  They are more like pieces of furniture."
"The home is open for viewing today and tomorrow October 28 and 29 from 11am-3pm at 11 Ross Avenue, Sorrento.
As this is a private client's home, Humphrey Homes has respectfully requests visitors are adults only and for shoes be removed on entry.  No food or drinks permitted.
This article first appeared in The West Australian's New Homes liftout on October 28, 2017.
Want to know more?  Join the conversation on Facebook or Instagram or contact us today.