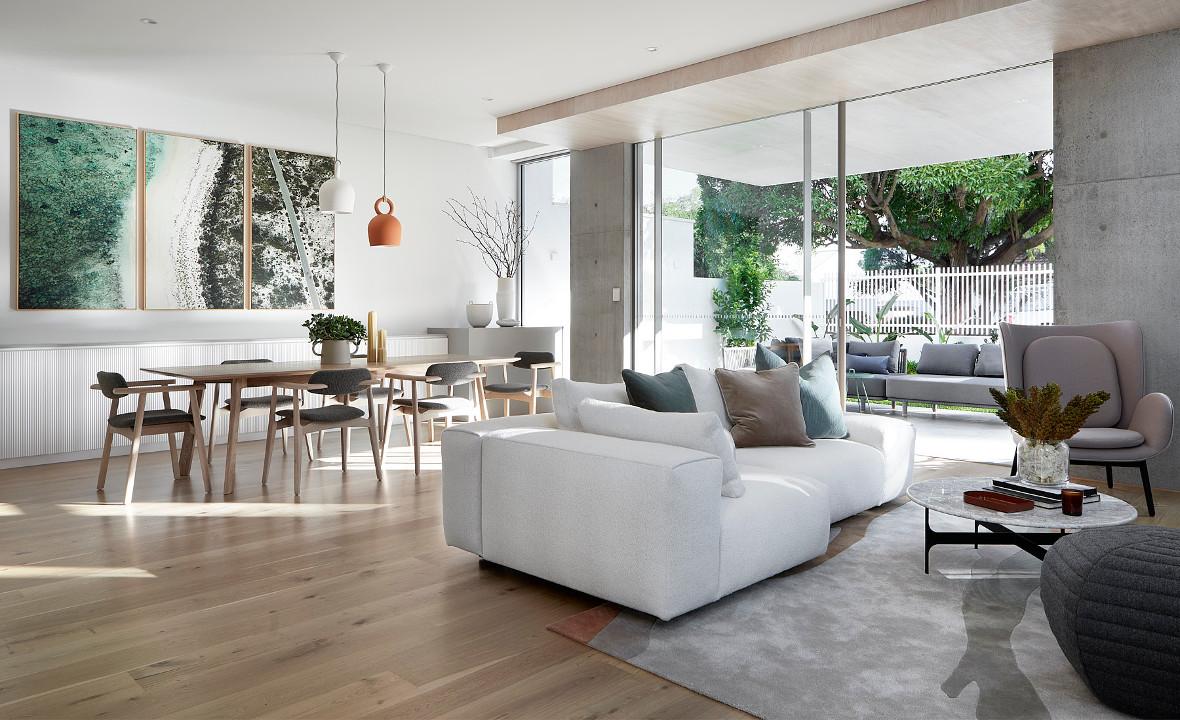 In addition to the stunning art on display at our Swanbourne Open House, did you know the furniture is also available for sale too?
The styling has been delivered with the help of Loam who are based in Claremont and collaborated with us on this very special Open House event.
Owner/Director Dean Humphrey said the quality of the pieces added a level of modern luxury and the team were thrilled to partner with a local business who celebrate the best in contemporary Australian and modern European furniture and homewares.
"The pieces are stunning and contribute to a shared aesthetic in keeping with the standard of this home," Dean said.
"Our in-house interior designers worked tirelessly with Loam to find the perfect styling that suits a home of this calibre and the feedback has been overwhelmingly positive."
The private home will open every weekend until 29 August between 11am - 3pm at 2 Watt Street, Swanbourne.
Come and see some of the pieces as follows...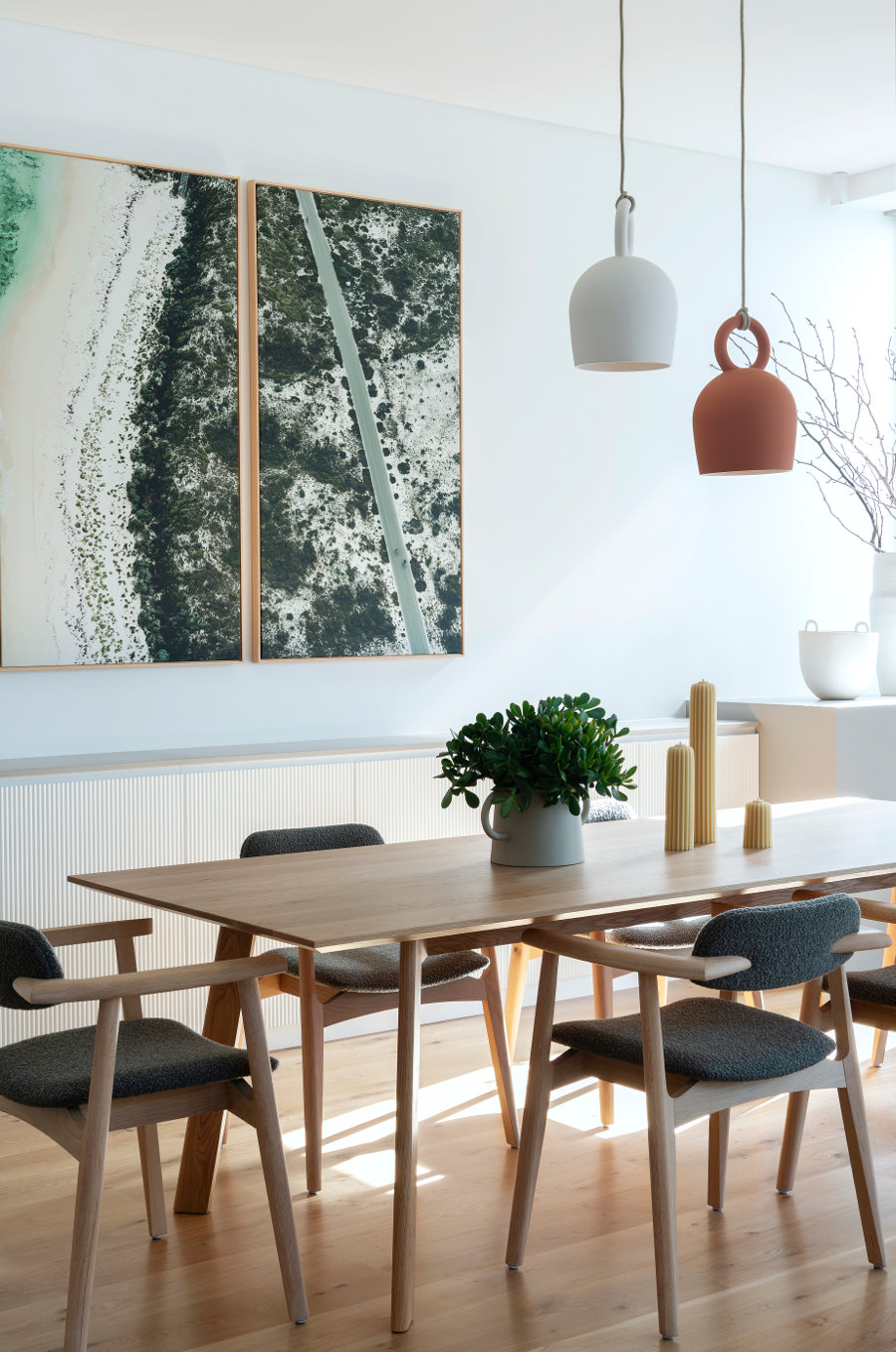 Dining Setting
Lumi Dining Chairs in American Oak White Oil Cocoon Grey Fabric by Tide Design $1,080ea
Dining table by Nathan Day Design, Price on Application 
Dining Accessories
Anse Pot by Ferm Living $239
Hoffmann Pillar Beeswax Candles by Tony Assness From $100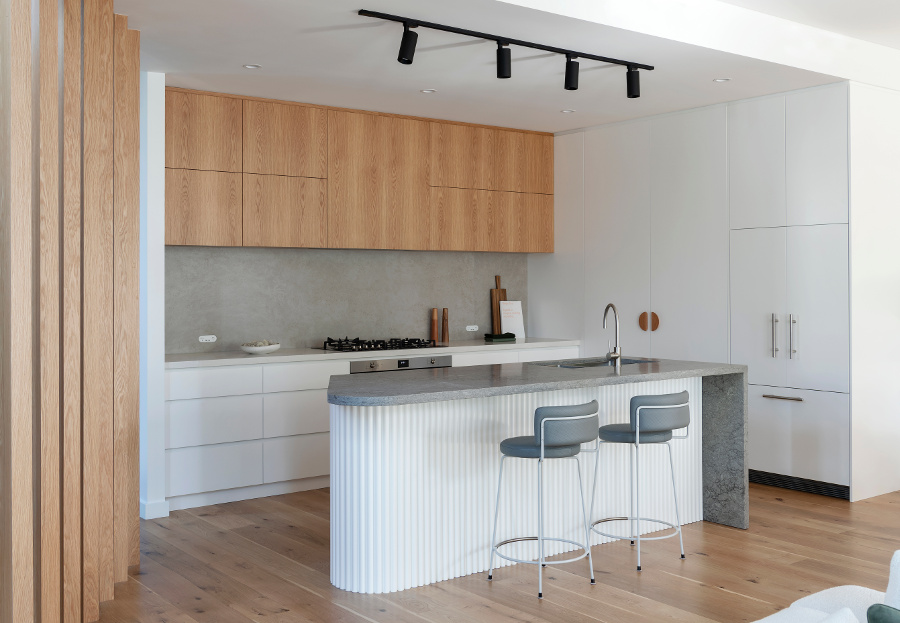 Kitchen
Grey Diiva Swivel Stools by grazia&co $1,225ea
Mill No.4 Salt + Pepper by Sands Made $89.95ea
Cheese Paddle No.3 by Sands Made $74
Simple Fare Cook Book $45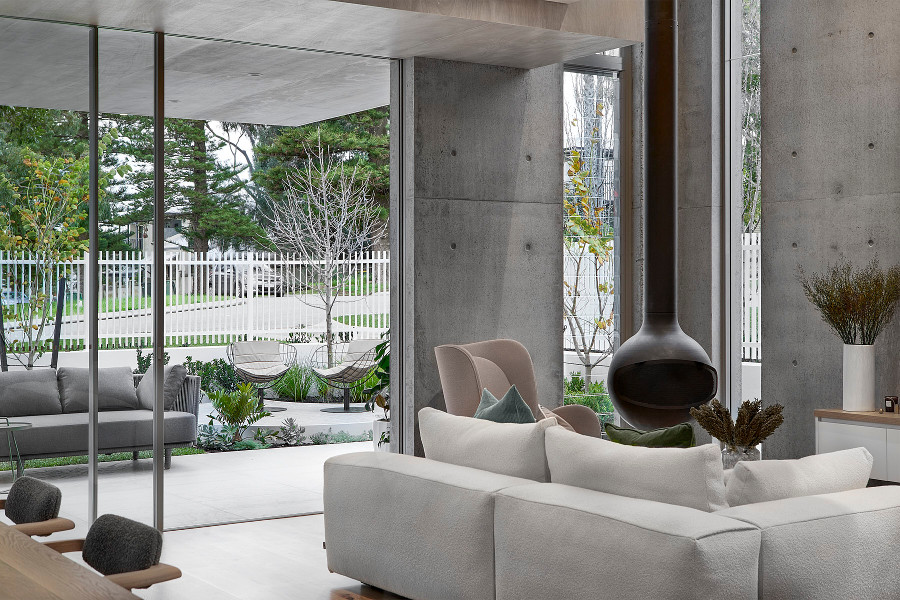 Lounge Setting
Raft Modular + Back Cushions in Cuddle by Folio $8,620
Enclose Armchair by Fogia $9,405
Tim Floor Lamp in Smoke Grey by Bomma $5,520
Floema Coffee Table in Grey Marble $1,425
Coolabah Koala Rug by TSAR $3,636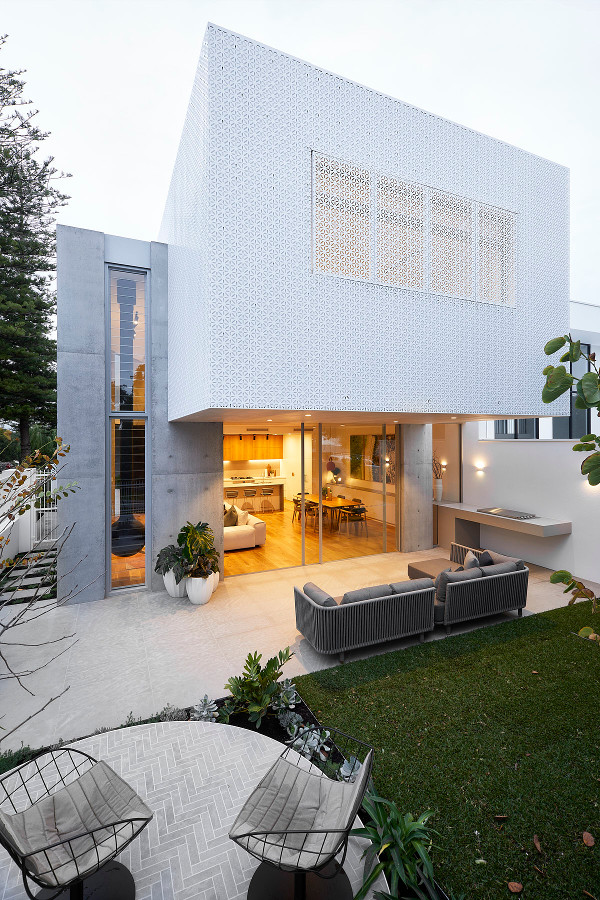 Outdoors
Summer Swivel Chairs by grazia&co $3,850ea
Moments 2 Seat Sofa Left Arm Module in Rope Grey by Caneline $6,660
Moments Corner Module by Caneline $10,590
On The Move Side Table by Caneline $620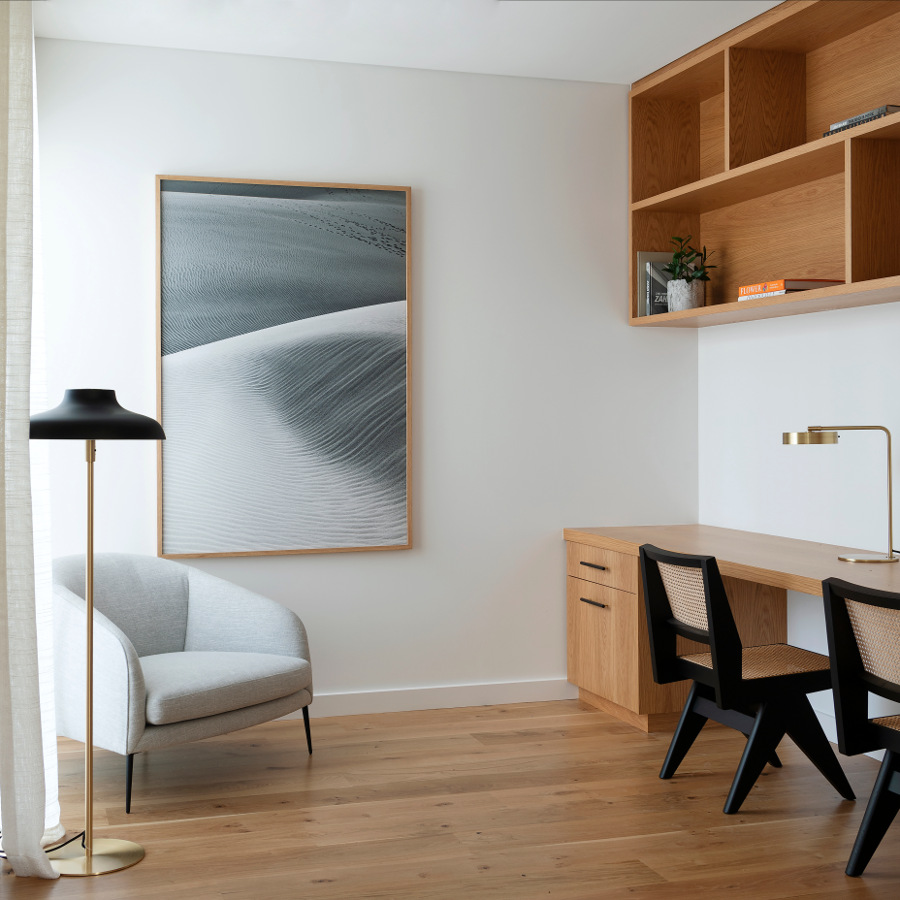 Study
Bolero Floor Lamp in Black/Brass by Rubn $2,385
James Table Lamp by Rubn $1,225
Mosman Armchair by Folio $1,500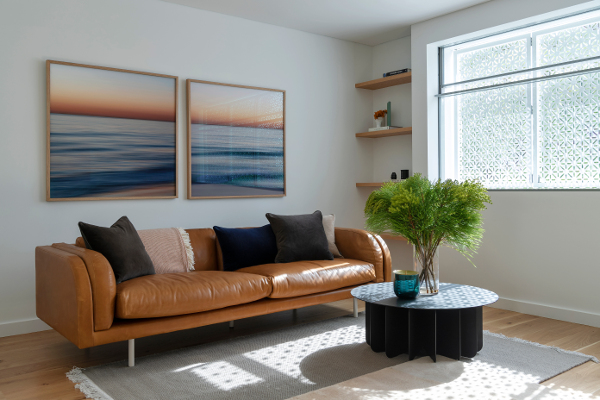 Second Living
Harvey Curved Arm Sofa by grazia&co $13,345
Sink Coffee Table by Jack Flanagan for Oath $980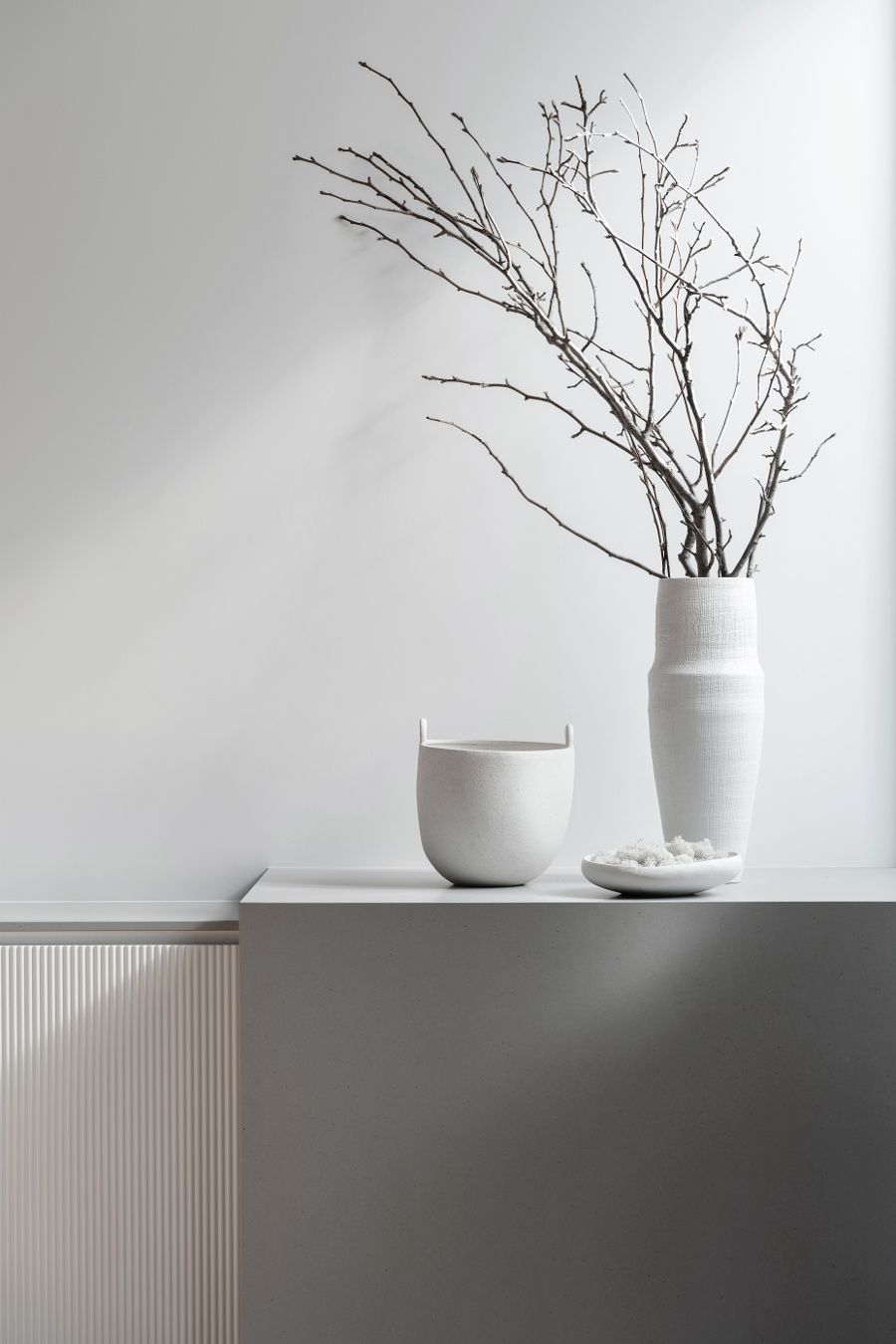 Styling
Speckle Pot Large by Ferm Living $279
Thea Bowl by Papaya $49.95
Gerome Vase by Papaya $149
Want to know more?  See this home's full gallery and details on the Open House event or get in touch.